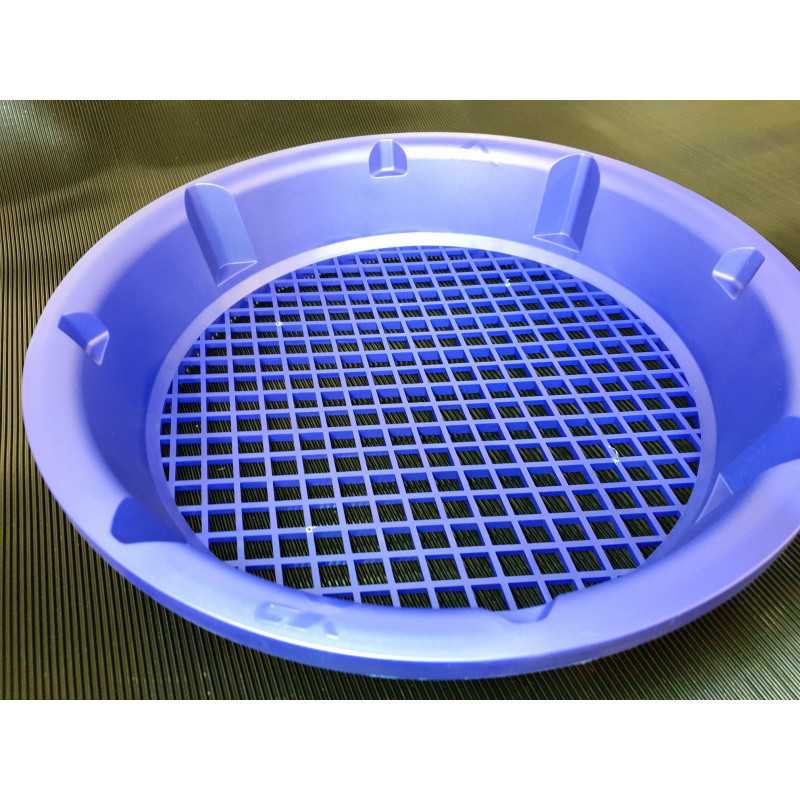  
XP METAL DETECTORS SIEV 10MM
XP GOLD CLASSIFIER #10 37 cm – 15''
The #10mm-mesh classifier helps to quickly sift out large rocks, leaving only material that may contain gold.
XP Metal Detectors are launching a brand-new range of Gold Prospecting products.Take your Gold hunting to another level with our new range of XP Pans / Classifiers / Batea / Accessories. The XP Gold prospecting kit will be the perfect addition to your XP ORX high frequency metal detector – The ORX has proven to be one of the most efficient Gold detectors available on today's market, offering performance and value for money. The XP Gold Pans, Classifiers, Batea and accessories offer the same outstanding quality found in all XP products. To get the BEST results you need to use the BEST kit !
XP Metal Detectors have worked alongside some of the industries most respected gold prospecting professionals, they have helped design and develop our Gold Panning kits, to ensure you have the very best equipment in your hands.
Are you ready for a new adventure?
Customers who bought this product also bought: