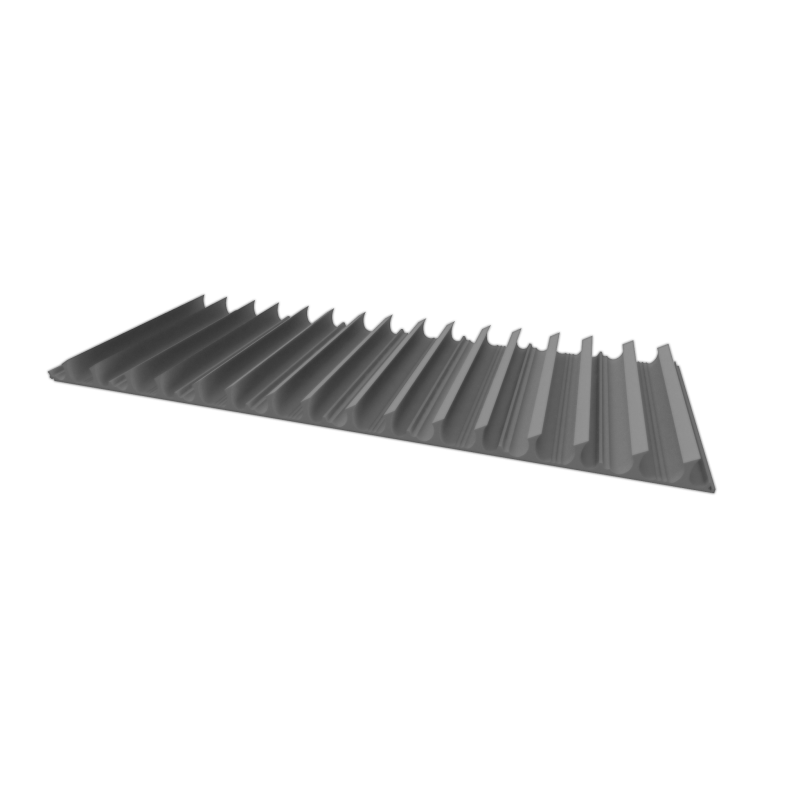  
BIG SHARK RUBBER MAT
BIG Shark rubber.

The newest child of the GOLDENSHARK system and the largest pattern available on the Polish and European market.


Perfect for catching gemstones, gold and coarse heavy fraction.


The pattern was created mainly for catching gemstones and it works perfectly.

Used as the primary gum, it is also good for rinsing gold, but offers great opportunities to catch beautiful gemstones, if any, in a given watercourse.


The special construction of the pockets and the shape of the upper part generate considerable swirls.

The negative pressure sets the material in motion and the light minerals wash out into the river and the heavy and large ones stay in the rubber.


This pattern proved to be excellent and is recommended by Polish Gold Seekers,

as a perfect way to get gold and stones at the same time.


Perfect for:


- rinses put into the current,

- mobile screens,

- large mining equipment,

- dredgers with high water flow,

- large-sized highbankers as the main and only mat,

- any equipment for large-scale recovery of the heavy fraction


Mat for medium and high flows.


All patterns are registered in the European Union.
Specific References
EAN13

590
Customers who bought this product also bought: